| | |
| --- | --- |
| Posted by lx_lane@yahoo.co.uk on November 6, 2011 at 9:55 AM | |
Liverpudlian Anton Kreil is lined up to become Britain's first commercial astronaut on board Space Expedition Curaçao's Lynx II spaceship.
If SXC flies on schedule, 32-year-old Anton's sub-orbital spaceflight will take off in 2014 from of Curaçao in the Dutch Antilles.
The $95,000 ticket will send the investments expert and his pilot to around 100 miles above the Earth, where they will enjoy several minutes of zero-gravity and the best view money can buy before flying back to the Caribbean.
Anton told A Holiday In Space: "It fascinates me to push boundaries. I've travelled around the world a few times, and there's no way to go now except for up.
"They stuck the Hubble in space for a reason, and I'm going because there must be something very special to see up there."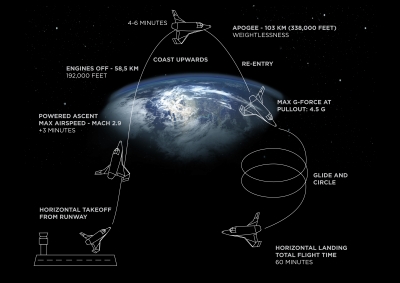 As one of SXC's first 100 fully paid-up customers, Anton even stands a chance of flying on its first flight, currently scheduled for 2014.
In addition to a luxury stay in Curaçao and pre-flight training in a zero-G aeroplane and centrifuge, the 'Founder Astronauts' will draw lots to decide who goes first.
He's also sceptical that Richard Branson's Virgin Galactic will be the first space tourism operator to fly, suggesting that Branson's ambition to fly a larger spacecraft will drag them backwards compared to SXC's two-seater, highly-resuable XCOR Lynx II.
Anton won't be the first British astronaut - Michael Foale had that honour aboard the Space Shuttle and MIr in the 1990s - but he will be the first to pay for his own ticket, and Foale had to take American citizenship in order to join NASA.